Since 6th grade, when I first started watching Buffy which was on its 6th season, I have been totally infatuated by actor James Marsters.
His incredible British accent and acting abilities were amazing! Some of his scenes were filled with so much awe and emotion that even today when I watch them, I get teary-eyed.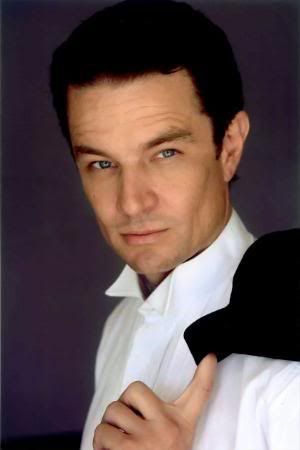 Next was his amazing singing voice, which I first discovered on the musical episode of Buffy. Since then I've also been mesmerized by his musical career as well.
Never in the past 7 years did I imagine that I would ever meet him! I'd always tried to get to his functions but they were always too far or out of state or even out of the country, so when the opportunity came up to see him in a play here, in LA, I jumped at the opportunity!
I can't even say how happy I was to actually see him perform live! And after the show, when Best Friend and I stayed behind to met him and ask for his autograph, he could not have been nicer!!!
Unfortunately, I was completely speechless when we did meet him and felt like a complete loser afterward, but it was still an unforgettable experience and it definitely made it to my list of favorite events!
Of course I can't make out what he's written past the "Bite me" (which he explained he writes on all his autographs because for most of his acting career he's been a vampire and that is what he's best known for, not that I was complaining ) but it still gives me butterflies to look at it.
Here's to dreams, as little as they may be, that bring us happiness.
<3 MM